Charles Gojer & Associates, Inc. is an organization of professionals specializing in civil and structural engineering, serving a broad client base in both public and private sectors.
Since 1973, the firm has served as the engineer-of-record on thousands of projects across the Southwest. CGA offers a broad range of experience on numerous project types, examples of which include educational, healthcare, municipal infrastructure, industrial, transportation, and institutional. In addition to Texas, CGA is licensed to practice engineering in Alabama, Arizona, Arkansas, Colorado, Florida, Georgia, Indiana, Kansas, Louisiana, Missouri, Mississippi, Oklahoma, Virginia and Wyoming.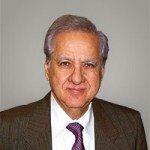 President

Charles Gojer's engineering studies began in Havana, Cuba, his country of origin. After immigrating to the United States in 1962, he completed his engineering studies, gaining a Bachelor of Science Degree in Civil Engineering from Southern Methodist University in Dallas, TX. After graduation, Charles worked with one of the area's major structural engineering firms, gaining solid experience in the design of a broad range of project types.

As head of CGA since the firm's founding in 1973, Charles has remained very active in both civic and professional communities, having served as past president of the Society of Hispanic Professional Engineers, Dallas Chapter, as well as the secretary of the Structural Engineers Association of Texas, Dallas Chapter. In addition, he holds memberships in the American Society of Civil Engineers, National Society of Professional Engineers, and American Concrete Institute. Charles has project experience throughout the United States and internationally. Charles continues to lead his firm in the role of President and Chairman of the Board.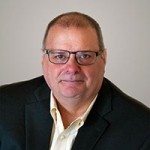 Vice President

As evidence of the basic philosophy of CGA, Carmelo maintains active, hands-on involvement in project development. Born in Cuba and raised in Puerto Rico, Carmelo first came to Dallas as an assistant professor of engineering at the University of Texas at Arlington. He has conducted extensive research in the areas of structural analysis, structural dynamics and finite element theory, and holds a Ph.D. in Civil Engineering from the University of Illinois in Urbana/Champaign, IL. Carmelo joined CGA in 1987. Dr. Rivero's diverse background includes the design of structural steel and reinforced concrete buildings, concrete silos and aluminum curtain walls for single and multi-story buildings, numerous transportation projects, vehicle maintenance facilities for the Texas Department of Transportation, and civil structures such as pedestrian and vehicular bridges.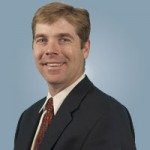 Civil Engineering Department Manager

Darren graduated from Oklahoma State University in the spring of 1997 and has been an employee with Charles Gojer & Associates since June of that same year. Darren began working on his Masters of Engineering Degree in Water Resources from the University of Texas at Arlington in 1999 and graduated in the Spring of 2001. His experience includes civil and structural design of civil structures, site improvements for numerous and varied type facilities, hydrological studies, utilities relocation and municipal and transportation projects. Darren reflects the CGA philosophy of excellent client service and hard work with his quick, thorough approach to every project. He is a member of the American Society of Civil Engineers.
2013 ASLA Texas Merit Award – Belleview Pedestrian Gateway
2012 AIA Dallas Community Honors Consultant Firm of the Year Award
2012 American Institute of Steel Construction IDEAS2 National Award (Greater than $75 million), Irving Convention Center
2012 ENR Texas & Louisiana Best Small Project (under $10 million), University of Texas at Dallas Visitor Center and University Bookstore
2011 Topping Out Award, City of Allen Fire Station No. 5
2011 Topping Out Award, University of Texas at Dallas Campus Landscape Enhancement
2011 AIA Blackson Brick Excellence in Community Design Award, presented to Pro Forma Architecture for the Joanne Cole Mitte Memorial Library
2011 ENR Texas & Louisiana Best Government/Public Project, Irving Convention Center
2010 Topping Out Award, The Bridge Homeless Assistance Center
2010 Topping Out Award, DCCCD Richland College Garland Campus
2009 Topping Out Award, DISD Booker T. Washington High School for the Performing and Visual Arts
2007 Topping Out Award, UTD Natural Science and Engineering Research Building
2004 Topping Out Award, Dallas Convention Center Expansion
2002 Texas Construction Award of Excellence – Public Building, Jack D. Evans Police Headquarters